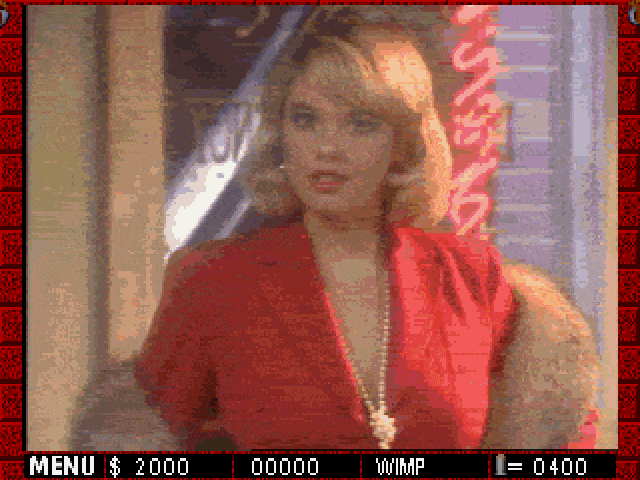 American Laser Games
was a company based in Albuquerque, New Mexico that created a wide variety of light gun laserdisc video games. The company was founded in the late 1980's by Robert Grebe, who had originally created the system to train police officers, and later adapted the technology to more mainstream entertainment.
The company lasted until the late 1990's, by which time it had begun making games for the 3DO and "games for girls" for the PC (under the moniker Her Interactive), beginning with McKenzie & Co.. In 2001, the development and publishing rights to all of the games that were produced by American Laser Games were purchased by Digital Leisure, Inc. Many of these games were then re-released for the PC and in DVD TV game format.
The company also released a light-gun controller, the PC Gamegun, for home computer use. It proved unsuccessful, however, due to its poor accuracy.
Laserdisc + Light Gun Arcade Games
Mad Dog McCree
Who Shot Johnny Rock?
Gallagher's Gallery
Mad Dog II: The Lost Gold
Space Pirates
Crime Patrol
Crime Patrol 2: Drug Wars
Fast Draw Showdown
The Last Bounty Hunter
Shootout at Old Tucson